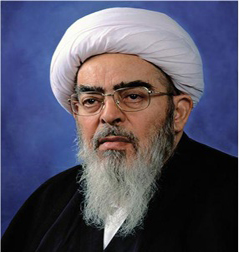 To Grand Ayatollah sheikh Fazel Lankarani
As you are well-informed, with the coming of the third century A.D, the West has decided definitely to stir up seditions among Muslims and, depict Islam as a violent religion. In this situation, maintaining the unity of the Muslims looks more crucial than ever .Considering the decisive proofs of the necessity of Muslims unity in the status quo, what is your idea about using the name of Islamic Ummah for the followers of Islamic religions like the fourfold denominations of Sunnis and Zeidieh, Zaherieh, Abazieh and etc. ,who believe in the principles of Islam ?Is accusing them of heresy allowable? What are the boundaries and criteria for such accusations? We beg the Glorious God for your ever-increasing success in serving Islam and Muslims especially the Shi'a world.
Reply:
In the name of God, the most Gracious, the most Merciful
As long as these denominations have not denied any of the principles and obligatory precepts of Islam, or God forbid, the Infallible Imams (Peace be upon them), they are considered among Islamic denominations.
Mohammad Fazel Lankarani