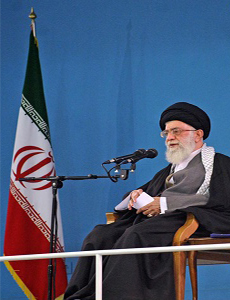 Considering the decisive proofs of the necessity of Muslims unity in the status quo, what is your idea about using the name of Islamic Ummah for the followers of Islamic religions like the fourfold denomination of Sunnis and Zeidieh, Zaherieh, Abazieh and etc? Who believe in the principles if Islam? Is accusing them of heresy allowable? What are the boundaries and criteria for such accusations? We beg the glorious God for your ever-increasing success in serving Islam and Muslims especially the Shi'a world.
The reply made by the office of the supreme leader:
All the Islamic denominations are, in fact, parts of one Islamic Ummah, and enjoy all the Islamic privileges .Causing division and disunion among them is against the teachings of the holy Qur'an and the practice of the holy Prophet. Besides, this weakens the Muslims, and will be used as a pretext by the enemies of Islam. Thus accusing the above-mentioned Islamic denominations of heresy is by no means permissible.
The office of legal advice of Grand Ayatollah Khamenei.