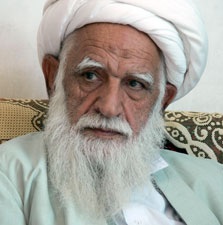 In the name of God, The most Gracious, The most Merciful.
This is a response to a question which is sent to the Grand Ayatollahs by Mr. Seyyed Ali Ghazi Asgar who is in charge of Iranian pilgrims and supreme leader's representative in the Hajj and Pilgrimage affairs.
The question concerns the massacre and crimes committed by international arrogant powers and their agents who accuse others of heresy against the Shia and Sunni Muslims. They defame Islam all throughout the world and sow the seeds of serious religious and rational division and discord among the Muslims without any religious or rational permission. This is why today Islam and the Muslim countries are in a greatly difficult situation.
Firstly, anybody believing in the unity of God, the mission of the Prophet Muhammad Al-Mustafa, the seal of his prophecy and the day of Resurrection is a Muslim.
Secondly, assaulting the Muslims' life, property and honor is emphatically prohibited.
Thirdly, all Muslim are brothers, and they have to propagate Islam by maintaining the Islamic brotherhood among themselves, and accept their minor differences.
Fourthly, causing dispute and division among the followers of Islam is, in fact, betraying Islam.
Ayatollah Asif Mohseni, Afghanistan.